About
Hi, I'm Simon, I'm a designer & builder for the web. I currently work freelance for people around the globe.
I live in the UK just 40 miles from London and mainly work from my carefully crafted man-cave. I'm 5 foot 7 inches and have clocked up 23 years on this planet, I have ginger in my facial hair and I enjoy a good ol' cup o' tea with a teaspoon of maple syrup.
Country: United Kingdom.
Member since: September 22, 2011
Reviews
"Simon is truly an amazing professional to work with & I would recommend him to anyone looking for an amazing web design"
Rocco Brown
reviewed over 8 years ago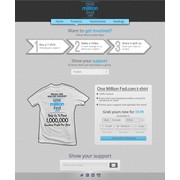 "Simon submitted a design that was very appropriate for our clientele. His design was clean, modern, and versatile, and he was able to understand the design direction right away."
BuildingLink
reviewed over 8 years ago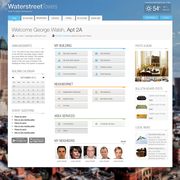 "Simon was GREAT to work with - he really paid attention to details and even when I couldn't quite explain what I wanted he always seemed to figure it out. Simon was also VERY fast with revisions. Can't wait to work with him again."
Adam Nolan
reviewed over 8 years ago