About
BLIND contests ONLY!!!! :))) Hamburg, Germany Time zone: UTC+1/+2
Member since: April 24, 2011
Reviews
"Yulia is outstanding. Her original design was great - but she kept improving it based on our suggestions. The final result speaks for itself. But Yulia's dedication didn't stop there! She provided over 8 color variants for Essay Café to use. She gave 20..."
EssayCafé
reviewed over 8 years ago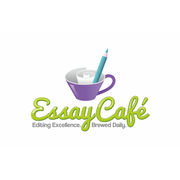 "I absolutely loved working with Yulia. I ran this contest on behalf of a non-profit committee so there were many tweaks and changes and Yulia was more than generous with her time and efforts. I would absolutely hire Yulia again! Thanks!"
CarleneA
reviewed over 8 years ago