About
Hay I'm brand new to the world of design, how ever I'm creative and have a keen eye and and will bring my passion to your project....every one has to start somewhere.
Member since: December 21, 2011
Reviews
"Mr Green took our design brief and really ran away with it creatively. He was really eager to adapt and improve the design with very prompt revisions. He really was the only designer to successfully take on the imaginative challenge we presented - we ar..."
DCWALKABOUT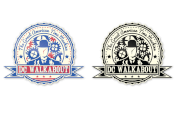 "This guy must have read my vision from my comment posts - because he killed the design on his first try. I had a great experience with him. In my contest there was no one even close to having a design in the same league as MR GREEN'S design. I truly ..."
Streetmarathontv